Programs

Listen to Al Sheldon, Aaron Buttenhoff, Rob Ryan, Doug Madrid & Dean Rivers!!!

"Racing Country USA"
Saturdays from 5-7pm!
"Country Hitmakers"
Sunday from noon to 2pm
"The Hit List with Fitz!!!"
Sundays from 2p - 5p.
News
A Garfield snowmobile enthusiast was on his way to fulfilling a lifelong dream 

Sunday

 when things suddenly went very wrong. Brad Klinkner, his son Adam and a good friend were planning to fulfill Klinkner's dream of snowmobiling from the Iowa state line to the Canada border, and then across the entire state of Minnesota.  The group reached the Bemidji area in northern Minnesota on January 15th when Klinkner hit the embankment of a driveway and was sent airborne. Upon landing, he was thrown from his snowmobile and landed in the trail, where he was hit by another sled. Klinkner was taken to the Bemidji hospital, where it was determined that he had internal bleeding and had lost two to three units of blood inside his chest cavity. He was then airlifted to North Memorial Hospital in Robbinsdale. Klinkner has five broken ribs, a possible concussion, both shoulder blades were broken, a punctured lung, a damaged disc between two vertebrae and a bruised aorta.
more news ...
Sports

click here for a Twins schedule

on AM1590
click here for a schedule

on 97.3 The River
more sports...
Road Conditions
Dept of Transportation



Check out our sister station!
Listen Live & Facebook/Twitter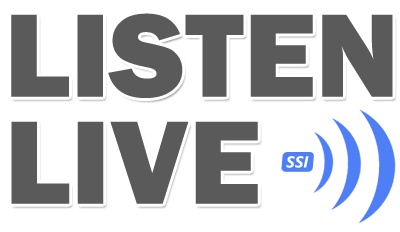 Weather
Watch Video's of our Staff
BrownField News
<!­­ start feedwind code ­­>
Advertise With Us
Want to sponsor one of our web pages?
Give us a call at 320-231-1600
EEO Public File
Interested in a career in radio or TV? Anxious to apply your creative skills and new media savvy in a dynamic and fast-changing industry? Then check out the Minnesota Broadcasters Association James J. Wychor Scholarship program for students accepted by or enrolled in an accredited college, university or technical school. Learn more at www.minnesotabroadcasters.com.

James J Wychor Scholarship pdf 2015-2016
What's Happening???
- We are currently looking for a part time weekend on air announcer. Requirements include above average language skills, an ability to project your voice clearly, creativity, must be able to multi-task, have a general overall knowledge of music, sports, world, state and local events. General computer ability is also essential. Wage will be based on ability. For more information or to apply, email rryan@k-musicradio.com. No Phone calls please.

PSA'S & Community Events
There will be an Indoor Rock Climbing Gym for all ages on Thursday afternoons, Jan. 19th, Feb. 9th and March 16th from 4-5:30 at the Prairie Woods Environmental Learning Center. Climbing offers a chance to challenge yourself both physically and mentally. It's a true adventure sport and beginners can learn about the sport, exercise and have fun. Equipment will be provided. Instructors will be there to help you reach new heights. For more information call 354-5894.
Contest
more community events
Go to our Facebook page for exclusive contests

Advertise With Us here