Programs

Listen to Al Sheldon, Aaron Buttenhoff, Rob Ryan, Doug Madrid, Stephen Ray & Erica Leigh!!!

"Racing Country USA"
Saturdays from 5-7pm!
"Country Hitmakers"
Sunday from noon to 2pm
"The Hit List with Fitz!!!"
Sundays from 2p - 5p.
News
Results from the latest wolf population survey show no significant change in Minnesota's wolf population during the past four winters, according to the Department of Natural Resources. The latest survey results estimate that within Minnesota's wolf range there were 439 wolf packs and 2,278 wolves last winter, compared to 374 packs and 2,221 wolves the year before. There has been no biologically or statistically significant change in the size of the statewide mid-winter wolf population over the past four years. The DNR's goal for wolf management, as outlined in the state's wolf management plan, is to ensure the long-term survival of wolves in Minnesota while addressing wolf-human conflicts. Wolves in Minnesota returned to the federal list of threatened species as a result of a Washington, D.C. federal district court ruling in December 2014.
more news ...
Sports

click here for a Twins schedule

on AM1590
click here for a schedule

on 97.3 The River
more sports...
Road Conditions
Dept of Transportation

Listen Live & Facebook/Twitter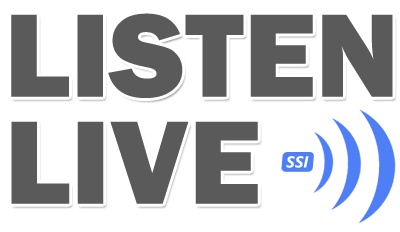 Weather
Watch Video's of our Staff
BrownField News
<!­­ start feedwind code ­­>
Advertise With Us
Want to sponsor one of our web pages?
Give us a call at 320-231-1600
EEO Public File
Interested in a career in radio or TV? Anxious to apply your creative skills and new media savvy in a dynamic and fast-changing industry? Then check out the Minnesota Broadcasters Association James J. Wychor Scholarship program for students accepted by or enrolled in an accredited college, university or technical school. Learn more at www.minnesotabroadcasters.com.

James J Wychor Scholarship pdf 2015-2016
What's Happening???


Check out our sister station!
- We are currently looking for a part time weekend on air announcer. Requirements include above average language skills, an ability to project your voice clearly, creativity, must be able to multi-task, have a general overall knowledge of music, sports, world, state and local events. General computer ability is also essential. Wage will be based on ability. For more information or to apply, email rryan@k-musicradio.com. No Phone calls please.

PSA'S & Community Events
There is still time to sign up for the day trip sponsored by the Kerkhoven Public Library to visit the Wabasha caves in the Twin Cities. The bus will leave the library on Wednesday morning, September 7, at 8:15. You'll tour the caves, stop at Harriet Island for lunch and go on a gangster tour. Supper will be at the Delano McDonald's. Legacy funds will be used to pay for this trip. You need to bring a sack lunch for dinner and money for the supper stop on the way home. Stop in at the Kerkhoven Public Library to sign up. You need to be a Swift County resident to take advantage of this trip.
Contest
more community events
Go to our Facebook page for exclusive contests

Advertise With Us here