Programs

Listen to Al Sheldon, Aaron Buttenhoff, Rob Ryan, Doug Madrid & Dean Rivers!!!

"Racing Country USA"
Saturdays from 5-7pm!
"Country Hitmakers"
Sunday from noon to 2pm
"The Hit List with Fitz!!!"
Sundays from 2p - 5p.
News
Joe Neaton of Watertown was re-elected state president of the Minnesota National Farmers Organization at the recent annual reorganizational meeting in Sauk Centre. Harold Marthaler of Sauk Centre was re-elected vice president. He milks 70 cows and farmers 1,000 acres of corn and soybeans. He is the father of six children and has been a township supervisor for 17 years. This year's state convention is December 2nd, with a location yet to be determined. Next year's national convention will be in January of 2018 in Cincinnati, Ohio.
more news ...
Sports

click here for a Twins schedule

on AM1590
click here for a schedule

on 97.3 The River
more sports...
Road Conditions
Dept of Transportation



Check out our sister station!
Listen Live & Facebook/Twitter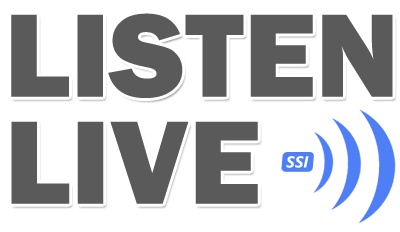 Weather
Watch Video's of our Staff
BrownField News
<!­­ start feedwind code ­­>
Advertise With Us
Want to sponsor one of our web pages?
Give us a call at 320-231-1600
EEO Public File
Interested in a career in radio or TV? Anxious to apply your creative skills and new media savvy in a dynamic and fast-changing industry? Then check out the Minnesota Broadcasters Association James J. Wychor Scholarship program for students accepted by or enrolled in an accredited college, university or technical school. Learn more at www.minnesotabroadcasters.com.

James J Wychor Scholarship pdf 2015-2016
What's Happening???
On March 16th, 2017 You have a chance to own an autographed Jersey from MN Wild Player Zach Parise!!!!
Zachary Justin Parisé is an American professional ice hockey left winger of French-Canadian heritage, an alternate captain for the Minnesota Wild in the National Hockey League.
Or an autographed bat and 4x5 autographed photo from MN Twins player Harmon Killebrew!!!!
Harmon Clayton Killebrew, nicknamed "The Killer" and "Hammerin' Harmon", was an American professional baseball first baseman, third baseman, and left fielder.
All moneys raised go to The Tim Orth Memorial Foundation. https://timorthfoundation.org/ 
The mission of the Tim Orth Memorial Foundation is to assist, financially or otherwise, children in the West Central Minnesota area who are facing substantial medical expenses incurred as a result of a serious accident or illness.
- We are currently looking for a part time weekend on air announcer. Requirements include above average language skills, an ability to project your voice clearly, creativity, must be able to multi-task, have a general overall knowledge of music, sports, world, state and local events. General computer ability is also essential. Wage will be based on ability. For more information or to apply, email rryan@k-musicradio.com. No Phone calls please.

PSA'S & Community Events
Story Hour at the Pioneer Cabin at the Prairie Woods Environmental Learning Center isTuesday afternoon, March 7 from 4-5:15. This is for grades K-3rd. Dress as a pioneer and listen to a story about the Ingalls family and what pioneer life was like. Kids, ask your parents if they want to come too. Meet at the Farmsite. Those attending will do as An activity that Laura did. Call 354-5894 for more info.
Contest
more community events
Go to our Facebook page for exclusive contests

Advertise With Us here