Programs

Listen to Al Sheldon, Aaron Buttenhoff, Rob Ryan, Doug Madrid, Stephen Ray & Erica Leigh!!!

"Racing Country USA"
Saturdays from 5-7pm!
"Country Hitmakers"
Sunday from noon to 2pm
"The Hit List with Fitz!!!"
Sundays from 2p - 5p.
News
The North Shore String Quintet will feature Lee Roisum and Carol Welker of Sunburg, Darcy Gubrud of Willmar and Claudia Finsaas of New London, vocalists in 'From Opera to Oblvion'

on Saturday

 afternoon, 

October 29

, at one at the Willmar Community Center. The program will include the music of Mozart, Delibes, Vivaldi, Piazzolla, Noel Coward, Kansas and more. Other members of the quartet include Carl Holm, Lisa Zeller, Melissa Carlson, and Jonathan Hunter, all of Willmar. Gubrud, a well-known vocalist in the Willmar area, will step up on violin when Finsaas performs vocal solos. A barn dance will follow at 

2:30

. Maggie Harp will call the dances, including the Virginia Reel and Waves of Tory. No experience is required and people of all ages are encouraged to attend. The concert and barn dance are both free and open to the public.
more news ...
Sports

click here for a Twins schedule

on AM1590
click here for a schedule

on 97.3 The River
more sports...
Road Conditions
Dept of Transportation

Listen Live & Facebook/Twitter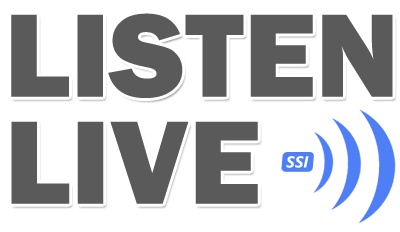 Weather
Watch Video's of our Staff
BrownField News
<!­­ start feedwind code ­­>
Advertise With Us
Want to sponsor one of our web pages?
Give us a call at 320-231-1600
EEO Public File
Interested in a career in radio or TV? Anxious to apply your creative skills and new media savvy in a dynamic and fast-changing industry? Then check out the Minnesota Broadcasters Association James J. Wychor Scholarship program for students accepted by or enrolled in an accredited college, university or technical school. Learn more at www.minnesotabroadcasters.com.

James J Wychor Scholarship pdf 2015-2016
What's Happening???
Check our the Secretary of State Website to vote, see results and more...
http://www.sos.state.mn.us/elections-voting/



Check out our sister station!
- We are currently looking for a part time weekend on air announcer. Requirements include above average language skills, an ability to project your voice clearly, creativity, must be able to multi-task, have a general overall knowledge of music, sports, world, state and local events. General computer ability is also essential. Wage will be based on ability. For more information or to apply, email rryan@k-musicradio.com. No Phone calls please.

PSA'S & Community Events
'A Taste of Broadway,' the annual fundraiser for The Barn Theatre in Willmar is scheduled for Saturday night, Oct. 22nd at 6:30 in the theatre. This will be a formal night of entertainment, free food, drinks, and a silent auction. Tickets are $15. For more information call 235-9500. Raffle tickets available from board members.
Contest
more community events
Go to our Facebook page for exclusive contests

Advertise With Us here